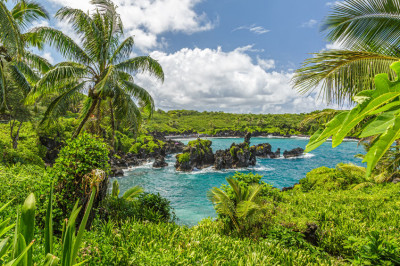 A resort experience to make you forget about those sub-zero temperatures
Wow! Has it been a frigid winter on the mainland, or what? Certainly, you are preparing yourself for a lovely vacation to somewhere warm and inviting. Have you considered Hawaii as your next vacation destination? There's no doubt about it, of all the islands to choose from, Maui has the most to offer. If you are looking for a resort that won't let you down, then you should consider our fair island.
When are you planning to get away? Napili Surf Beach Resort is proud to announce our grand re-opening in June of this year! Have you called to make your reservation yet? If not, we want to take a moment to remind you of what makes our lovely resort so special You simply won't find the same combination of beautiful beaches, excellent surf, glorious sunshine, hospitality, and amenities that you'll find at Napili Surf Beach Resort anywhere else.
New, improved, beautiful, and just for you
If you haven't heard, we have spent the last year-and-a-half bringing you an all-new Napili Surf Beach Resort. All along, we have been sharing updates, images, and timelines on our social media channels, in our blogs, and in our newsletters. Our goal has been to keep you informed so that you can make the right vacation decision. When it comes to finding a resort that you and your family can spend quality, comfortable time at, we have completed your perfect destination.
Now you are probably wondering, "But what have you guys done?" The question should be, "What haven't we done?" We have literally ripped up nearly every corner of our precious resort in an effort to bring you only the best. In fact, we have had to push ahead our re-opening date by quite a bit because we discovered many unknown issues that we wanted to ensure were taken care of before our big opening.
From tearing up our parking lot to laying new sewer lines to building new entrance ways, enforcing rebar, and so much more - the list is truly quite long. We understand that when you visit Maui, you have a lot of choices in terms of finding where to stay. There is a reason why Hawaii, and Maui specifically, is consistently rated one of the top travel destinations in the world. We want to make sure we can compete with the best, and we certainly do just that.
Amenities that make other resorts jealous
If there is one thing that has not changed, and if anything has been improved upon, it is the amenities you can come to expect at Napili Surf Beach Resort. Whether you want to spend the day playing a casual game of tennis or paddle board out among the calm waves, we've got it all.
Even better, we have connections to various tour companies and excursion providers all over the island. Sometimes you just want to relax on a catamaran or go whale watching. No matter what your desire it, it is very likely we can fulfill it. We also specialize in activities that are fun for the whole family. Your kids will never feel left out when you book a vacation at Napili Surf Beach Resort.
So, what are you waiting for? Has the harsh mainland winter got you feeling down and out? Are you ready to escape somewhere wonderful, where you can relax without a care in the world? If you have a summer vacation in mind to recover from the snowy winter, wherever you may live, consider us. Looking for a resort in Lahaina that will leave you forgetting about sub-freezing temperatures? Look no further and book with us for this summer!