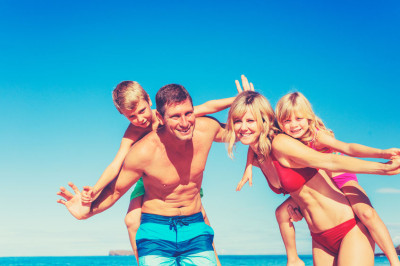 Beyond a great beach resort: Maui is the best island on the planet
Have you been craving a once-in-a-lifetime beach resort vacation? Are you longing for the smell of the sea, the kiss of the sun, or the feeling of sand between your toes? The experience offered at a Hawaiian beach resort certainly is unmatched, but there is so much more to visiting the Hawaiian archipelago then just a nice place to stay.
The simple fact of the matter is that Maui is the best island on the planet. There, we said it, and we aren't speaking from hubris. Maui has been routinely named, by many a travel site, one of the world's top island destinations. In fact, since the 1960s, Maui has been considered North America's premier getaway destination. Maui is the crown jewel of the Hawaiian Islands, with numerous beaches, hiking opportunities, beautiful vistas, and so much more. But what makes Maui so magical? Let's examine each reason, one-by-one and go beyond just a great beach resort.
Molokini
Have you ever heard of this tiny crescent-shaped islet just off Maui's incredible shores? It, quite possibly, could be considered one of the most magical places to embark on a snorkeling adventure. The islet's crescent-shape provides calm waters for sea creatures of all types to congregate and thrive. The amount of sea life you will encounter spending time at Molokini will truly leave you breathless.
Colored Sand
When you think of the sand at a beach resort in Hawaii, what comes to mind? White sand beaches? That's a good start, but Maui boasts far more than that. Our beaches are home to black and red sands as well. A perfect example of this is the Waianapanapa State Park beach, which can be found by making a detour off of the Hana Highway. There, the beaches are covered in a pitch-black sand that looks more like the night sky or an alien planet. Each of Maui's beaches are unique in a number of ways — make sure to take plenty of pictures!
Historical Ruins
When you think of historical ruins, you probably envision structures like Rome's Colosseum or the antiquities and treasures of Greece, but Maui is home to "The King's Highway." These historical ruins were built by native Hawaiians hundreds of years ago and tell the fascinating story of a different time period. Here's an interesting bit of trivia for the curious traveler: The King's Highway once wound its way around the entire island but has since lost sections as Maui's ever-shifting coastline evolves.
The Road to Hana
Possibly one of Maui's most popular attractions isn't necessarily an attraction at all, but rather a stretch of road that winds you through some of the island's most unbelievably gorgeous attractions, many of which are nothing more than a simple stop off on the side of the road. Take the previously mentioned Waianapanapa State Park as one example. Or, if you love beautiful waterfalls surrounded by dense jungle, you could stop off on the side of the road to see Wailua Falls, located just off of the Hana Highway. Walk just a few yards in and prepare to be amazed.
If you are looking for a beautiful beach resort in Lahaina, look any further than Napili Surf Beach Resort. Our grand re-opening is only a few months away and you're going to love the look and feel of the modern and updated structures. In addition to enjoying your room and first-class amenities, you'll also be able to enjoy all of the luxuries that Maui has to offer. We look forward to seeing you and your family this summer!